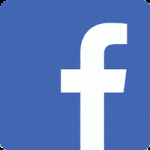 A question popped up on one of the Facebook groups raising the issue of "post tour"  medical screening for those who had been in Dhofar. The webmaster was not aware of any systematic surveillance but did know that, not surprisingly, any one who was symptomatic was investigated.
He is aware of a member of an FST who in later life developed bladder cancer but does not know if that was associated with schistosomiasis.
In addition to the infective diseases members of the forces were also subject to environmental hazards in the form of UV light now known to contribute to solar keratoses and melanoma. It is difficult if not impossible to say whether or not these two conditions were a consequence of exposure during military service or in Menorca whilst of a Spanish holiday when a civilian.